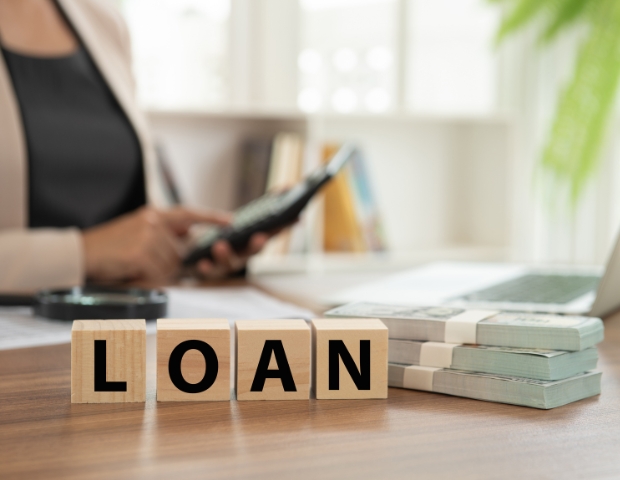 The cannabis industry has emerged as the most lucrative sector in recent years. Thanks to the growing acceptance and legalization of cannabis in various jurisdictions., the cannabis business has emerged as the most lucrative sector in recent years. However, profiting on this burgeoning market necessitates substantial expenditures. This is where cannabis company loans come into play, fuelling the growth and development of cannabis enterprises all over the world. In this blog, we will discuss how cannabis company loans contribute to the industry's growth and success.
Unlocking Capital for Startups and Expansion
The most significant hurdles that cannabis entrepreneurs confront is obtaining the financing required to establish a firm or grow current operations. Traditional finance options can provide considerable challenges owing to regulatory restrictions and the industry's image. Cannabis company loans, on the other hand, give a lifeline, allowing businesses to get the essential finances.
Cannabis company loans can give the initial financing needed to construct growing facilities, create dispensaries, and invest in inventory for new businesses. These loans assist entrepreneurs to launch their businesses, generate employment, and contribute to the industry's economic growth. Additionally, existing cannabis firms wishing to expand might use loans to obtain additional licenses, enter new markets, or enhance production capacity to meet rising demand.
Promoting Innovation and Research & Development
Any industry, including the cannabis industry, relies on innovation to sustain its development and success. Cannabis business loans play an important role in supporting innovation by providing entrepreneurs with the financial resources needed for R&D activities.
With access to capital, cannabis businesses can invest in cutting-edge technologies, refine cultivation techniques, and develop new and improved products. Whether it's exploring novel extraction methods, enhancing product formulations, or advancing packaging solutions, loans enable entrepreneurs to push the boundaries of innovation in the cannabis industry. By continuously improving product quality and diversifying offerings, businesses can attract new customers, retain existing ones, and maintain a competitive edge in the market.
Expanding Job Opportunities and Boosting Local Economies
The cannabis business has the potential to provide a significant number of employment, promoting economic growth and revival. Scaling up operations and expanding enterprises, on the other hand, need major financial investments, including employing and training qualified personnel.
Cannabis company loans not only give the financing required for development, but also help to provide job prospects. As a company grows, it may recruit additional personnel in a variety of areas, including cultivation specialists, budtenders, marketing professionals, and compliance officials. These job prospects not only boost the local economy, but also provide individuals with the opportunity to pursue meaningful professions in the cannabis business.
Supporting Social Equity and Minority-Owned Businesses
Promoting social fairness and inclusion is an important part of the cannabis industry's growth. Cannabis company loans can help assist social equity programs by giving minority-owned firms access to funding.
Because of institutional disparities, historically underprivileged populations have faced considerable hurdles to entrance into the cannabis market. Cannabis business loans, on the other hand, can help level the playing field by providing financial assistance to businesses from these communities. Loans enable minority-owned firms to compete, prosper, and contribute to the industry's overall diversification and representation by providing access to financing.
Ensuring Compliance and Regulatory Adherence
The cannabis business is governed by a complicated set of rules and laws. For firms, navigating these regulatory issues may be costly and time-consuming. Cannabis company financing can help with some of the financial difficulties of compliance.
Loans can be used to hire compliance specialists, invest in sophisticated tracking and reporting systems, and put tight security measures in place. Businesses may operate lawfully, retain a great reputation, and create confidence with consumers and regulators alike by strictly adhering to rules. Cannabis company loans serve as a spur for enterprises to handle the complexities of compliance, supporting long-term viability.
Alta Real Estate Fund's Cannabis sale-leaseback program is intended to be a flexible financing option. We determine that each Cannabis business is unique, which is why we offer various kinds of funding options that may be tailored to their exact requirements. Our team of experts has extensive experience in the Cannabis industry, and we are committed to helping businesses succeed. You can contact us by writing to ir@alta-financial.com or visiting our website https://www.alta-fund.com/.